BlockMaster has extensive Custom Terminal Block Capability and Experience. We offer highly qualified engineering expertise, low cost tooling, and fast turn-around on prototypes. Our lead time to begin production is very short, and we can even arrange agency approvals.
A distinct competitive advantage that BlockMaster offers our customers includes the ability to make modifications in-house to its terminal blocks based on customer requirements. BlockMaster's Value-added Center provides the ability to fabricate, modify and print legends on our blocks at our Illinois facility for quick turnaround.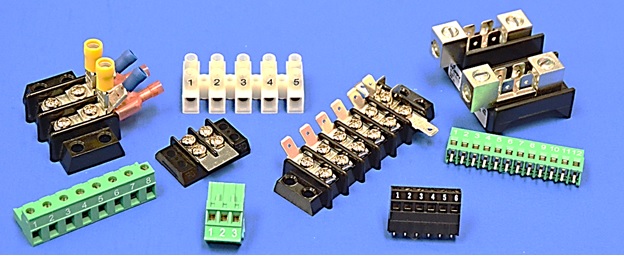 Examples include:
BlockMaster's HD Series Single & Double Row Terminal Blocks, value added services include adding 0.187″ or 0.250″ QC Terminals and / or jumpers.
BlockMaster's PA Series Eurostyle Terminal Strips, values added services include pad printing custom legends and / or color-coded terminal strips. Natural White (standard). Other colors available, include red, blue, green, black & yellow.
BlockMaster's PCB Terminal Blocks and Pluggable Terminal Blocks, we also offer pad printing custom legends and or color-coded terminal blocks. 
Finally, BlockMaster's signature Jelly Bean® Terminal Blocks are color-coordinated to reduce assembly errors.
Try us! Call BlockMaster today with your unique requirement.